When:
June 5, 2017 @ 8:00 pm – 11:00 pm
2017-06-05T20:00:00+01:00
2017-06-05T23:00:00+01:00
Contact:
Vivanne Leonard
07759758131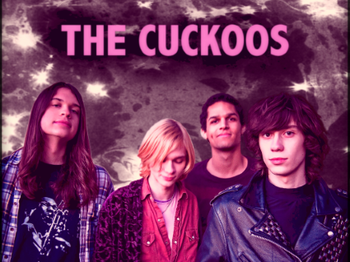 *This is an 18+ event*
A four piece, psychedelic rock band from Austin, Texas.
From Magical Mystery Tour to The Doors, via Velvet Underground and Jimi Hendrix, The Cuckoo's roots run deep. Within the band's swirling, trippy sound, there's the magical alchemy of Pink Floyd, the enigmatic melancholy of Joy Division, and the epic scope of Led Zeppelin, all viewed through the band's young and constantly-inspired lens to give their sound a fresh feel.
The Cuckoos – Kenneth Frost (vox/guitar/keyboards), Dave North (guitar/vox), Eric Ross (bass) and Cole Koenning (drums) – are still young, but seem to have explored the rich tapestry of music from the past to the present.
"We just want to make music that makes people feel good….and bad," Frost explains. "As long as they feel something – something that's passionate and honest."
---